July 2, 2017
What Do Local SEO Companies Say is Their Favorite SEO Strategy?
SEO Companies…. tell me what is on your mind.
I am a big fan of transparency when it comes to business. Just because a plumber tells me the size of pipe he must use for a certain drain doesn't mean I am going to take that knowledge, start a plumbing business and be his competitor.
47 percent of the companies in Spokane say they do SEO
I am pretty curious about the companies that do SEO in the area. Curious for a number of reasons.
For one, I was curious as to how many would take the time to answer my email, and which ones of them would feel comfortable sharing one of their ideas with the world. Unless they are using some sort of magic, any strategies they offer would be already well-known in the SEO world.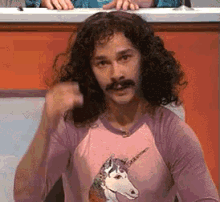 I'm NOT saying which sites, because it would be rude, plus they would probably fix it right away if they read this, but I saw homepages with spam comments on their homepage. I saw index.php files for homepages. I saw several sites that weren't responsive. I saw plenty of sites without H1 tags.
These are not companies you want doing your SEO. That being said,
I emailed or otherwise contacted the companies in Spokane, that I found on Google that say they do SEO, this email:
The question is/was: "What is your favorite SEO strategy?"
Hello,
I am interviewing companies in the Spokane area. Would you like to participate in a quick little survey? I am gathering some information from the experts in their field. I will then post the results on my page with a link back to your business. If you are interested you can go to: http://www.timothyeberly.com/seo-advice-from-spokane-companies/ and fill out the form, or just answer a couple of questions via email. Please include your name, your company name, the URL and the address of the company. The question is: What is your favorite SEO strategy?
Thanks,
Timothy Eberly
The responses I got so far
Several just didn't answer. Or at least not yet.
https://klh-tech.com
KLH Technology Solutions: "Favorite SEO strategy: I think every industry needs its own unique SEO strategy. I start with keyword and competition research. From there I do on-site optimization, then work on off-site optimization."
http://launchedit.com/
LaunchedIT: "Content. Content has to be perfectly matched with what the person is searching for, and easy for them to work with. We make sure the content is dialed. Then, for readability, we like to break the content down into smaller paragraphs. We throw in relevant images also to break up the monotony."
http://www.justinmonkseo.com/
JustinMonk: Paraphrase: "Research is probably the top of my list of things."
https://enleaf.com/
Enleaf: They said they were sending me something. I will post it when I get it.
https://www.web.com/
Web.com: "The content on your website must be easy for both humans and search engines to read. " What? So you have to dumb things down in order to rank well? That is pretty strange!! No mention of social either.
---
So far that is all that have responded.
If you do SEO in the Spokane area and would like to be included just go here and fill out this form. I will post your response on this page.